SEO with Rank Math – The Ultimate Search Engine Optimization Plugin
Introduction: Understanding the Importance of Search Engine Optimization (SEO)
To develop a robust online presence, businesses of all sizes must learn about one key component of search engine optimisation (SEO). By understanding and implementing effective SEO strategies, your business can increase visibility in search engine results and drive more organic website traffic.
Search engine optimisation involves optimising various website elements to make them more responsive to search phrases and queries in demand on search engines like Google.
The optimisation process involves incorporating relevant keywords into website content, optimising semantic heading structures, meta tags, and descriptions, improving website loading speed, and ensuring mobile-friendliness, among other best practices.
For those using WordPress as their content management system, there are numerous SEO plugins available that can simplify the optimisation process. These plugins provide valuable insights and recommendations on how to improve your website's SEO performance.
By following SEO best practices and utilising tools such as SEO plugins for WordPress, businesses can improve the potential of ranking higher in search engine results pages (SERPs). The visibility can lead to more organic traffic and ultimately improve the overall success of a website.
Whether new to SEO or looking to refine your existing efforts, this insight will provide valuable insights on effectively leveraging this powerful digital marketing technique.
Why is Search engine optimisation so important to use for customer acquisition?
Use search engine optimisation to attract new qualified customers to your website from people using buyer intent keywords.
Search engine optimisation (SEO) is now essential for all businesses looking to acquire new customers online. While there are now millions of websites competing for attention on search engines like Google, optimising your content to ensure it appears prominently in search results ahead of competing businesses for the same target market is crucial.
One of the primary reasons why SEO is vital for customer acquisition is its ability to attract qualified leads. By optimising your website with buyer intent search keywords and queries, you are able to target users who are already searching for the services or products related to your business. These keywords indicate a solid intent to purchase, making them valuable in driving high-quality traffic to your site.
Furthermore, appearing on the first page of search results instils trust and credibility in potential customers. Studies have shown that users view websites listed at the top as more reliable and trustworthy. By implementing effective SEO strategies, you increase your chances of being seen by potential customers and positioning yourself as a reputable solution provider.
Moreover, SEO helps improve user experience on your website. Optimising page load times, ensuring mobile responsiveness, and creating relevant and engaging content contribute to a positive user experience. When visitors have a seamless browsing experience on your site, they are likelier to stay longer, explore your message further, and ultimately convert into paying customers.
Lastly, SEO provides long-term benefits for customer acquisition. Unlike paid advertising methods that require ongoing investment, once you achieve high rankings through SEO efforts, you can continue attracting organic traffic without additional costs. This sustainable approach allows businesses to generate leads and acquire new customers over time consistently.
In conclusion, incorporating search engine optimisation into your digital marketing strategy is crucial for customer acquisition. By targeting buyer intent keywords and optimising your content's visibility in search results, you can attract qualified leads actively seeking solutions like yours while establishing trust with potential customers.
Additionally, providing an excellent user experience through optimised web design and content ensures visitors stay engaged and increases the likelihood of conversion. Embracing SEO as an integral part of customer acquisition efforts will yield long-term benefits and help your business thrive digitally.
Why Rank Math is the Go-To SEO Plugin for WordPress Websites
The Rank Math SEO plugin is the go-to choice when optimising your WordPress website for search engines. Its impressive features and benefits make it a favourite among website owners and digital marketers.
One of the key advantages of using Rank Math over other SEO plugins is its comprehensive feature set. Rank Math covers all aspects of search engine optimisation in a user-friendly manner, from advanced on-page optimisation to XML sitemap generation. It offers keyword optimisation, schema markup implementation, redirection management, and even integrates with popular social media platforms.
Moreover, Rank Math provides detailed insights and recommendations to improve your website's SEO performance. The intuitive interface that Rank Math provides makes the process easy for beginners and experienced users to navigate various settings and make necessary optimisations without hassle.
Another significant benefit of using Rank Math is its lightweight nature. Unlike other SEO plugins that can slow down your website's loading speed, Rank Math is efficient and fast. The plugin systems ensure that your site remains responsive while delivering optimal performance in search engine rankings.
Furthermore, Rank Math constantly updates its features based on the latest SEO trends and algorithm changes, so you can rely on this plugin to stay up-to-date with evolving search engine requirements without manually making adjustments or switching plugins frequently.
In conclusion, if you're looking for a powerful yet user-friendly SEO plugin for your WordPress website, look no further than Rank Math. Its extensive feature set, ease of use, lightweight design, and commitment to staying ahead in the ever-changing world of SEO make it the go-to choice for optimising your website's visibility in search engine results pages.
The Top Features of Rank Math that Will Skyrocket Your Website's Visibility on Search Engines
Are you looking to advance your website's visibility on search engines? Look no further than Rank Math, the ultimate SEO plugin with powerful features designed to skyrocket your website's rankings. In this section, we will explore the top features of Rank Math that will revolutionise your approach to search engine optimisation.
The one big standout feature of Rank Math is its advanced schema markup integration. The Schema markup is vital in helping search engines better understand your website's content. With Rank Math, you can quickly implement structured data across your site, giving search engines valuable information about your content and increasing the chances of appearing in rich snippets.
Keyword optimisation is another area where Rank Math excels. The plugin provides comprehensive tools and insights to help you identify the most relevant keywords for your content. Rank Math ensures you target the correct terms and optimise your content for maximum visibility, from analysing keyword density to suggesting related keywords.
But it continues beyond there – Rank Math goes above and beyond by offering content analysis and recommendations. By analysing various aspects of your content, such as readability, sentence length, and headings, Rank Math provides actionable suggestions to improve the quality and relevance of your articles.
With these top-notch features at your disposal, it's clear that using Rank Math can give you a competitive edge in the SEO world. So why wait? Start harnessing the power of advanced schema markup integration, keyword optimisation, and insightful content analysis with Rank Math today and witness a significant boost in your website's visibility on search engines.
Tips and Tricks for Maximising Your SEO Efforts Using the Power-Packed Features of RankMath
If you want to take your SEO efforts to the next level, RankMath is a power-packed plugin that can help you achieve that. You can optimise your website and boost your search engine rankings using advanced features and capabilities.
One of the critical areas where RankMath excels is in optimising meta tags. Utilising this plugin allows you to easily customise and fine-tune your meta titles and descriptions to ensure they are keyword-rich and enticing for search engines and users.
The editing systems significantly improve the readability and visibility of your content in search results, thereby leading to more organic traffic.
Another feature that sets RankMath apart is its ability to optimise images. With a few clicks, you can compress and resize images without sacrificing quality, reducing page load times and improving user experience. RankMath also allows you to add alt tags and captions to your photos, enhancing their SEO value.
But it doesn't stop there – by optimising SEO with Rank Math offers many other advanced SEO techniques that can skyrocket your website's performance. This plugin has covered everything from generating XML sitemaps to implementing schema markup.
By leveraging the power-packed features of RankMath, you can maximise your SEO efforts and propel your website towards greater visibility in search engine results pages. So don't miss out on these valuable tips and tricks – start using RankMath today!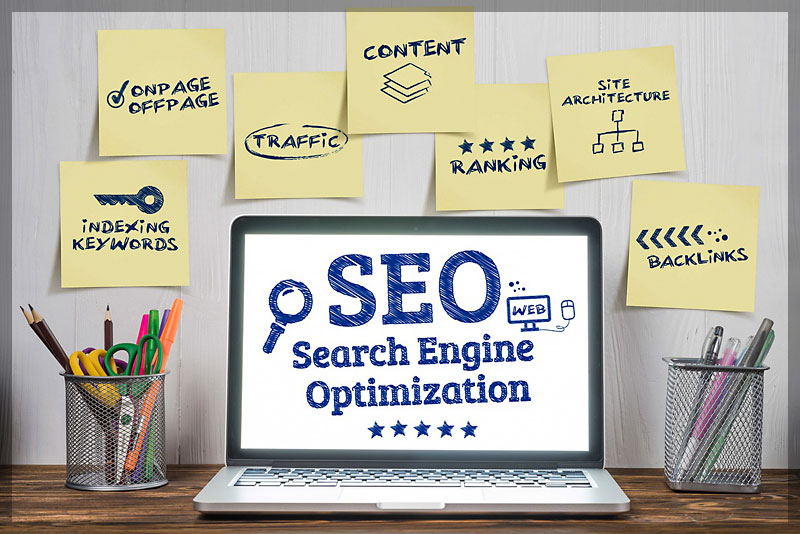 In Conclusion: Supercharge Your WordPress Website's SEO Performance with RankMath
Start using Rank math to attract qualified customers to your services, professional website performance tracking with rank math reports and insights from rank math data.
In conclusion, if you want to take your WordPress website's SEO performance to the next level, it's time to supercharge it with RankMath. By incorporating this powerful SEO plugin into your website, you can attract qualified customers to your services and increase your online visibility.
RankMath offers a range of features that can significantly enhance your website's SEO efforts. From advanced keyword optimisation to XML sitemap generation, RankMath provides all the tools you need to optimise your content for search engines and drive organic traffic.
One of the standout features of RankMath is its professional website performance tracking. With detailed reports and insights from RankMath data, you will be better able to understand how your website performs in search engine rankings. This valuable data and information lets you make informed decisions and implement effective strategies for improving your online presence.
By harnessing the power of RankMath, you can elevate your website's SEO performance and attract more qualified customers to your services.
Take advantage of this essential tool for optimising your WordPress website – =>>> start using RankMath today and unlock its full potential!