Personalised help building Websites for Australian business
Innervisions websites provides services to Australian small business owners who need their website structured for positive results using strategic search engine optimisation and marketing.
We have been providing web media services to Australian small business owners since 2000 and specialised in providing results-driven web design services.
We help small business owners who struggle and stress about getting their business online and who need quick reliable personal and experienced assistance.
If you need a website set up, edited, or re-structured, look no further we can help you today. Our goal is to provide personalised and professional media services in assisting small business owners who need access to custom multi-media services and designed graphics and imagery for their online business promotions.
While we are physically located at Congo Beach near Moruya and Batemans Bay we currently assist Business Owners throughout Australia. If you are located within the Eurobodalla Area and need personalised onsite website help, we are open to help you.
We aim to help you in your business with websites that work by providing services that are:-
Practical and specifically designed and customised for your business objectives;
Reliable user-friendly navigation systems;
Designed for a crisp look for legibility, readability, and usability;
Google-friendly websites, that are Search Engine Optimised (SEO) to help you achieve better search engine results for specific keywords that your prospects use;
Your website will be structured to be search engine friendly to leverage your topic keywords of interest;
Keyword-researched content to ensure that your website pages are visible and aligned to actual and projected organic Search Engine Traffic.
Fast turnaround services from a supplied website brief to project completion.
We can structure your website for greater search engine visibility.
If your existing website is currently nowhere to be seen on search engines and you would like to create free traffic from search engines, then we can help you.
If you are starting from scratch, the best action is to pre-plan and scope your website goals, as in who is your target market, what are their needs, and how will help them. All of this leads to defining your website goals and specifically researching their needs that are searched for online. Why? The key is to define your goals to be able to optimise your website for connecting to your market before the website is even created.
If you are willing to follow a step-by-step methodology to move toward your intentions for your website project, call us today to find out how we can help you get results.
---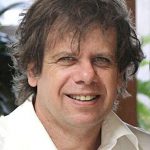 Background
Innervisions was initially set up in 1992 by Gavin Gilmour to provide a vehicle to facilitate services in advertising photography to small businesses. The services provided have since expanded into new mediums used for visual communications with Multi-media, Desktop publishing, Graphic Design, and Web design.
As new opportunities are observed in the market place the required knowledge, skills and experience are also expanded as part of self-development to help other people in the business community achieve their visual communication goals.
The business name "Innervisions" stems from the idea that when one is taking on a visual communication project, objective information is collected relative to the goals at hand. Then one's inner visions are visualized and considered for what needs communicating to whom, where and why.
Thus, your objectives are considered appropriately in context to reach your target audience with a vision that is appropriate to your goals and situation. In other words, inner vision is a process of considering and constructing your visual message to reach your target audience with appropriate and objective information in mind.
As new challenges require fast-track education and experience, many TAFE courses, reference materials, and specialists have been sourced to provide a reliable, consistent, and personalised service. Each new project has its own unique set of problems to solve within the allocated schedule and budget. We aim to assist you by providing access to the required skill set for the job at hand.
With extensive experience in photography; web design; digital imaging; and graphic design, I aim to provide reliable, consistent services that promote quality and excellence. I aim to add value to the community by utilising my knowledge, skills, and experience in assisting small businesses and employers to achieve their goals. Gavin Gilmour
All services are offered under the Business name "Innervisions Websites" A.B.N. 82 881 834 595