Website Setup for Business Startups Within a Week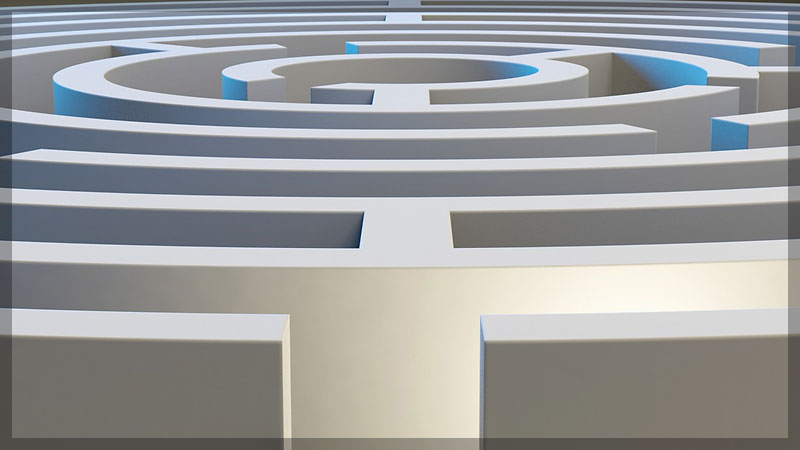 Websites Setup and developed within a week, is it possible?
Yes, it is possible to setup a website for your business within a week!
But only if the business owner is proactive about getting organised and has done some pre-planning with a few essential pre-done parts of the process, such as the following tasks:
Has a registered business name and ABN,
Has purchased a domain name businessname.com.au,
Has a logo designed and created for web use, available in eps vector format from graphic designer,
Has a written outline of business objectives and expectations for using a website,
Has written up information outline about their business as well as appropriate advertising sales copy for products or services,
Has developed a media kit that includes photos of business services or products,
Has developed a Business plan and Marketing plan,
Has a solid awareness of their business niche target markets with Demographics and Geo-graphics.
Has set up a professional Website hosting and email server account.
The whole process of setting up your small business website for the first time could be seen as daunting at first glance, but if you start with the end in mind and work back, the required steps and tasks will become clear and obvious.
The first step for setting your objectives starts with planning by writing the following sentence:
"The purpose and objective of my website pages are to ……….. ….. ….."
Which could be to:-
Generate new ongoing customer leads for sales from Google My Business, Google Search Networks (keyword, images, or video), or Paid Advertising via a website.
Provide information to customers about common problems or improve something.
Offer a new unique quality product or service to "your specific target market" who really needs "XYZ benefits".
Provide product or service reviews.
Integrate with a Marketing Mix that may include radio or TV advertising, social media or local directory listings.
The process of clarifying the objectives and purpose of a website will provide greater insight into what needs to be explored.
The insights will also highlight what actions need to be started, especially in regard to stating your expectations and objectives and setting the appropriate goals to achieve the desired results.
By clarifying the purpose of your proposed website, you will be able to achieve your desired outcome with less time and energy by pre-planning the content you need and the style for your intended audience.
Website Planning Tips
To start your Small Business Website content development:
The first place to start is to consider the following marketing brainstorming questions:
Write up notes about the main reasons and purpose you need to use a website for promoting your business.
List the objectives that your website will need and aim to achieve.
List the expected results you want and aim to achieve from using a small business website.
List ideas about how you intend to reach your target market and marketplace.
Consider what actions you will want your website visitors to take when they are on your website.
Profile your target market characteristic profile: in terms of who, what are their needs, problems, frustrations and aspirations, age, and gender.
Write up a content plan that aims to outline potential solutions your target market would be interested in.
Write up a list of the features and benefits of the solutions you intend to offer.
Consider collecting a set of testimonials from past customers outlining the problems and solutions that your products or services provide.
Have you considered social media and how you could use it to reach your target market?
Write up a list of specific keywords and topics that you believe your target market could potentially use in search engines to find the solutions you provide.
If you intend to sell products and services online, write up the specific details for each item.
Research your intended proposed target market in terms of population, income, location, needs, wants challenges, age, and gender.
How often does your target buy from where? Do they buy online? What topics, keywords, and info do they search for before they buy?
Why not research other websites within the same market sector (both local and national) as your own proposed project in order to identify aspects that you believe are relevant for consideration for your own objectives?
Consider the content layout, marketing strategies, and tone of the message.
What could be some takeaway ideas to explore in your own website project?
Do they use a marketing funnel or just an informative message style like brochures?
Are  "call to actions" hooks used and with what incentives to take what action?
---
To start a planning process for your Small Business Website design project
Create a list of business websites within your market sector, including competitors and your industry sectors to consider various aspects such as the layout style and target marketing angles.
Document a number of websites that you like the look of or think are relevant to your own goals and expectations. Consider the content layout for positioning your business information and call to action to engage your visitors.
Create a written Small Business Website Project Plan
And finally, one of the main parts of planning your Small Business Website is to create a "Plan" to identify the main navigation menu, and how many pages are within what category structure.
A site map plan is typically done using pencil on paper, drawing out boxes and lines showing the hierarchy of top-level Navigation Menus and secondary-level menus known as sub-menus.
Creating a site map plan is extremely important for both the author and web designer to see such a diagram before starting anything, even before considering getting a quote.
Such a site plan will highlight any problems with existing content or identify content that would need developing. It also explores a proposed layout in what sub-menu links are to go where on what pages within the whole website.
A website plan can save you hours of potential work to avoid developing a project without direction, similar to the thought of throwing darts at a dartboard blindfolded.
An example of a simple site map schematic plan can be seen at web-site-map-skeleton-example.pdf
To develop a typical website project plan there are some standard pages to provide, such as:
Home Page: Think about an overall umbrella message to your target market focusing on trust, credibility, reputation, track record, and the problems and frustrations you offer solutions to.
Services introduction page: Provides a general abstraction insight with links to your niche services pages.
Niches services pages (Sales pages): overview, outline, and detail your product or service with the tone that aims to convert the prospect into a customer sale.
About Us page: Outline who you are or what your company is about while considering qualifications, history, and insights about the benefits you offer such as the "why choose us" message.
Terms and conditions page
Privacy Page: as required for any Australian Business, that collects and stores information about their customers.
Testimonials page
Contact Us location page, with phone numbers, email, and physical addresses. N.A.P (Name, Address, and Phone)
Awards or community contribution page
Gallery page: maybe examples or case projects with before and after photos
FAQs: Frequently Asked Questions Page
Blog Page: an archive of posts sharing abstract insights with links to full article that informs customers about specific aspects of your products or services. This page acts as an index archive page to articles published for content marketing for specifically attracting visitors from Google Searches to your information, which you can then channel into your sales pages.
Individual posts need to provide solid, quality, unique, useful information content of about 700 words.
Other considerations for Small Business Website content include:
Do you need to source new media content from external sources? Such as:
Stock image libraries
Photographers
Short promotion Video developers
Marketing specialists
Business consultants
Copywriters
Recommended books to read