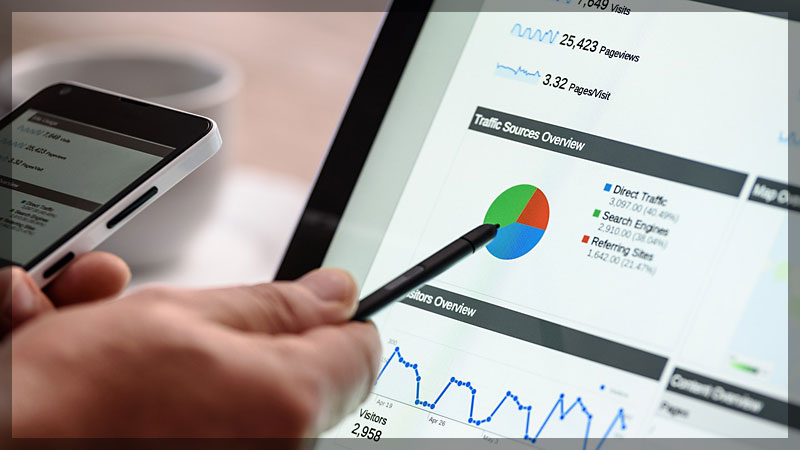 Discover the 7 Essential Absolute Must-Know Tips for Local Businesses Before Setting Up a Website
Tips for Local Businesses: Why Having a Website is Crucial for Local Businesses
In today's digital age of commerce, generating sales is the lifeblood of any business; consequently, having a website is no longer just an option for local companies; it has become a crucial necessity.
A local business website now serves as a virtual storefront, allowing small businesses to establish an online presence and reach a wider audience. This article explores Must-Know Tips for Local Businesses and the importance of having a website for local businesses and its numerous benefits.
Having a website provides local businesses with increased visibility and accessibility. As more consumers search for information about brands, products and services online, not having a website means losing potential customers.
A well-designed and user-friendly website allows businesses to showcase their offerings, provide relevant information such as operating hours and contact details, and attract potential customers who might have yet to discover them.
Furthermore, a local business website helps build credibility and trust among consumers. Many customers rely on online research before purchasing in today's digital landscape. A professional-looking website with customer testimonials, reviews, and precise product or service information can instil confidence. Potential customers can differentiate your business from competitors.
A website also serves as an effective marketing tool for local businesses. Implementing different online marketing strategies such as SEO, content marketing, social media integration, and email campaigns is possible.
These strategies help drive organic traffic to the website, increase brand awareness within the local community, engage with customers on multiple platforms, and ultimately boost sales.
Additionally, having a website provides valuable insights into consumer behaviour through analytics tools. Local businesses gain valuable insights into their target audience's preferences and behaviours by tracking page views, bounce rates, conversion rates, and user demographics.
Analytics data helps optimise marketing efforts further by tailoring content or promotions based on customer interests or identifying areas of improvement in the user experience.
Setting clear objectives and expectations is crucial when promoting a local business through a website. These can serve as guidelines to ensure your efforts are focused and effective.
Firstly, consider what you hope to achieve with your website promotion. Aiming to boost brand awareness, drive foot traffic, or increase online sales? Define specific goals that align with your overall business objectives.
Next, outline the key performance indicators (KPIs) that will help you track the success of your website promotion. These performance indicators include website traffic, conversion rates, social media engagement, and online reviews.
Additionally, determine your target audience and how you want them to engage with your website. Do you want them to purchase directly on the site or contact you for more information? Understanding this will help shape the design and content of your website.
Lastly, establish a timeline for achieving these objectives and evaluate them periodically. Regularly measuring progress against set benchmarks will allow you to make necessary adjustments. By setting clear goals and expectations for using a website to promote your local business, you can maximise its potential impact and effectively reach your target audience.
One of the crucial steps in marketing is defining the target market and understanding their specific needs, wants, and challenges. By identifying your target audience, you tailor products or services to meet their requirements effectively. Understanding their preferences and pain points will help you develop strategies that address their needs and stand out from competitors.
This knowledge enables you to create relevant messaging and offer solutions that resonate with your target market.
When you're interested in making a purchase, seeking advice, or searching for helpful resources, there are specific steps you can take to make your search more effective. Following these guidelines can enhance your overall experience and help you find what you're looking for more easily.
To effectively target market segments, it is crucial to understand what types of content are needed. To effectively communicate with your audience, it is essential to comprehend their requirements. Target messaging tailored to meet specific needs, ensuring recipients feel understood and valued.
The different types of content will enable you to connect with your audience deeper and increase the likelihood of engagement and conversion. Conducting thorough market research and analysing customer data can help you identify specific content formats that resonate most with each segment, such as blog posts, videos, or social media campaigns.
In conclusion, having a well-designed local business website is no longer optional; it is crucial for success in today's digital world. It enhances visibility, credibility, and accessibility for businesses while serving as a powerful marketing tool. Local companies can effectively reach their target audience, build trust, and thrive by embracing the benefits of a website.
Tip 1: Define Your Target Audience and Business Objectives
When it comes to effective copywriting, one of the first and most important tips is to define your target audience and business objectives.
Identifying your target audience can tailor your copy to resonate with them and effectively communicate your message.
To define your target audience, you must thoroughly research customer demographics. Defining your ideal target audience will help you better understand your potential customers and enable you to customise marketing efforts to their needs and preferences.
The research includes gathering information on their age, gender, location, interests, and purchasing behaviours. However, more research may be required to develop a converting sales funnel to get a more outstanding grip on developing a productive sales funnel. Understanding these factors will help you create copy that directly communicates their needs and desires. Your Target Market research needs to drill down further into the challenges, frustrations, expectations, and solutions sought.
Additionally, setting clear business objectives for your copywriting efforts is crucial.
What do you hope to achieve through your copy? 
Are your objectives aiming at boosting sales, increasing brand awareness, or establishing leadership in your industry?
Clearly defining these objectives will guide the tone and messaging of your copy.
Lastly, conducting a local market analysis provides valuable insights into the buying behaviours of your target audience within specific geographic areas. This analysis can help you tailor your copywriting efforts to appeal to local customers in a more personalised way.
By defining your target audience and business objectives while conducting customer demographics research and local market analysis, you'll be well-equipped to create impactful copy that resonates with the right people and achieves desired outcomes.
Tip 2: Research and Select the Right Domain Name
When creating a website for your local business, choosing the right domain name is crucial. Your domain name is not only the online address of your website but also plays a significant role in branding and attracting potential customers. This section will discuss tips for researching and selecting the domain name for your local business website.
For Australian businesses with an ABN, choosing a domain is usually an easy decision based on branding awareness. Many companies opt for a derivative of their business name, such as businessname.com.au. Alternatively, for new businesses, a simple option is to choose businessname.au.
Firstly, it's important to consider incorporating keywords relevant to your business or industry into your domain name.
A custom domain name helps improve search engine optimisation (SEO) and makes it easier for potential customers to find you online. For example, if you own a bakery in Syndey, including keywords like "bakery" and "Sydney" in your domain name can be beneficial.
Secondly, consider using location-specific extensions for your domain name. Local businesses often benefit from country-specific extensions such as ".au" or city-specific extensions such as ".sydney". These extensions can help establish credibility and trust with local customers.
Additionally, keep your domain name concise and easy to remember. Long or complicated domain names can be difficult for people to type correctly or recall later on. Aim for simplicity and clarity when selecting your domain name.
Lastly, it's crucial to research whether the chosen domain name is already used by another business or trademarked by someone else. Conducting a thorough search beforehand can save you from potential legal issues.
By conducting thorough research, you can select a suitable and effective domain name that represents your local business accurately while attracting potential customers online.
In summary guidelines
The shorter domain names are easier to remember and quicker to type.
A website for your business is crucial as it helps establish credibility and foster customer trust. It is a digital presence, providing potential customers with information about your products or services.
A well-designed and informative website assures visitors that your business is reliable and professional, encouraging them to engage with your brand.
Regarding local search engine results in Australia, having a domain name ending with ".com.au" or simply ".au" can give you an advantage. These domain extensions are designated for Australian websites, signalling to search engines and users that your website is relevant to local searches.
As a result, websites with commercial domain names tend to rank better in local search engine results, increasing visibility and potential reach for businesses targeting an Australian audience.
A firm domain name that aligns with your business name can significantly benefit your brand. It reinforces your brand values, gives you a competitive advantage, and makes it easier for customers to remember and find you online. A well-chosen domain also sets you apart from competitors and has the potential to drive more traffic to your website.
Choosing a domain name that is simple and easily remembered can have significant benefits for your brand. Using an appropriate domain name can drive more traffic to your website, increase purchases, generate positive recommendations, and encourage users to click on your links.
In today's digital landscape, having a domain name that aligns with your business name enhances credibility and helps address security concerns.
Registering a domain name derived from your business adds credibility and makes it easier for customers to trust and engage with your brand.
Tip 3: Optimise Your Website for Local SEO
Businesses must optimise their website for local SEO to attract customers in their specific geographic area. By implementing effective local SEO strategies, you can improve your website's visibility to increase the chances of potential customers finding your business.
A critical aspect of local SEO is conducting keyword research tailored to local businesses.
SEO research involves identifying keywords that are relevant to your industry and location. By incorporating relevant keywords into your content, meta tags, and headings, you will improve the visibility of site content in the search engine results pages for local searches.
On-page optimisation techniques also play a significant role in improving local SEO.
The task of on-page SEO includes optimising title tags, meta descriptions, and URLs with relevant keywords and location information. A user-friendly website design with simple navigation improves the overall user experience and boosts search engine rankings.
Another essential element of optimising for local SEO is optimising your Google My Business listing, which allows you to provide up-to-date information about your business, such as location, contact details, hours of operation, and customer reviews. Optimising this listing by including relevant keywords in the business description and selecting appropriate categories can boost your visibility in local search results.
By implementing these tips for optimising your website for local SEO, you can increase the likelihood of attracting more customers from your target geographic area and drive more traffic to your business.
When creating content for a local target market, it is essential to consider your audience's search intent.
The search intent research explores an understanding of whether they are looking to make a purchase, gathering information before buying or simply being interested in learning about a specific topic, such as specifications. By tailoring your website content to align with the intentions of your target market, you can better meet their needs and increase engagement.
Incorporating location into content can boost relevance to the audience. Location name references could involve including local keywords, highlighting nearby resources or referencing specific events or landmarks unique to the area.
By utilising search intent and geographic location in your content development strategy, you can effectively connect with your local target market and drive meaningful interactions that lead to desired outcomes.
Tip 4: Create High-Quality and Engaging Content
Establishing a goal of sharing a solid online presence is critical for local small businesses. High-quality and engaging content is vital to achieving this goal. Regarding content creation for local websites, several tips can help enhance your efforts' effectiveness.
One important tip is to focus on creating localised content.
Localised content means tailoring your message specifically for the target audience in your local area. By understanding your local community's needs and interests, you can create information that will resonate with their values and establish a stronger connection.
Consider topics relevant to your community when brainstorming blog writing ideas for local businesses. Think about local events, news, or issues that interest your target audience.
Creating content appropriate to the community will make your content more relatable and position you as an authority in the local industry.
Furthermore, it's essential to prioritise quality over quantity. Instead of churning out numerous articles with mediocre content, focus on producing fewer but highly informative and engaging pieces. This approach will help build credibility and keep readers coming back for more.
Lastly, remember the importance of incorporating visual elements into your content. Images, videos, infographics, and other graphic assets can significantly enhance the overall user experience, which makes your content shareable on social media platforms.
By following these tips and creating high-quality localised content, you can attract a larger audience while establishing yourself as a trusted source within your local community.
Tip 5: Mobile-Friendly Design and Responsiveness Matters
In today's digital landscape, having a mobile-friendly website is crucial for success. With the increasing use of smartphones and tablets, your website developer must ensure your website is mobile-friendly.
A mobile-friendly website is where responsive web design comes into play when viewed on different-sized screen devices. Responsive web design involves creating sites that adjust the layout based on screen size and device.
A responsive design lets your website function and look great on any device.
It is, therefore, vital to use mobile-friendly websites for business to maximise the readability of your promotional message. Firstly, it enhances user experience with a seamless browsing experience regardless of the device used. Users can easily navigate your website, read content, and interact with elements without issues.
Secondly, having a mobile-friendly website positively impacts search engine optimisation (SEO). Search engines like Google prioritise mobile-friendly websites in their search results to deliver the best user experience. Therefore, responsive web design can improve your website's visibility in search engine rankings.
The best advice is to use an effective mobile-friendly website design and responsiveness. Firstly, optimise your website's loading speed by minimising file sizes and using compressed images. A slow-loading website will lead to higher bounce rates in Google Analytics and user dissatisfaction.
Additionally, ensure that text sizes are legible and clickable on the smaller screens without requiring users to zoom in or scroll horizontally excessively. Use clear fonts and appropriate spacing between elements for easy readability.
Furthermore, consider using touch-friendly elements such as large buttons or clickable areas that are easy to tap on smaller screens. Avoid using tiny links or buttons placed too closely together, leading to frustrating user experiences.
Last but not least, it's essential to test your website's usability on various devices and screen sizes to identify any issues or inconsistencies in responsiveness.
Testing your website on various devices will allow you to make necessary adjustments and improvements for optimal performance across all platforms.
By prioritising mobile-friendly design and responsiveness in your web development efforts, you can ensure that your website provides an exceptional user experience and stays competitive in the ever-evolving digital landscape.
The Practical and realistic side of developing website content
When developing website content, it is crucial to take a practical and realistic approach. One important aspect to consider is the marketing segments of search intent. Understanding the meaning behind different search queries can help tailor your content to meet the needs and expectations of your target audience.
Additionally, knowing how competitive specific niches can be is essential, especially when targeting broad search terms. Ranking organically for generic keywords in highly competitive markets may be more challenging. Therefore, focusing on long-tail keywords or specific buyer intent search terms can yield better results.
By conducting thorough research and analysing buyer intent keywords, you can identify relevant search terms with a higher chance of ranking well and attracting targeted traffic.
Structuring content in line with keyword search demand will improve your website's visibility and increase the likelihood of converting visitors into customers.
Overall, striking a balance between understanding marketing segments of search intent and being mindful of competition in various niches will help you develop website content that is both effective and strategic.
Employing effective targeting techniques can significantly enhance the accuracy and efficiency of your campaigns. By focusing on specific demographics or customer segments, you can optimise your efforts and achieve more realistic results in a shorter time.
Target market research allows you to make informed decisions and adapt your marketing strategies accordingly, ultimately increasing the effectiveness of your campaigns.
Tip 6: Include Engaging sales content with Clear Contact Information and Call-to-Action Buttons
When creating engaging sales content, it is vital to incorporate the AIDA (Attention, Interest, Desire, Action) or PAS (Problem, Agitate, Solution) framework. These frameworks help guide the reader through a persuasive journey that ultimately leads them to take action.
The AIDA content framework creates a funnel process that communicates the benefits and value to the reader. This approach engages the reader and increases the potential for your website content to motivate them to inquire about or purchase the promoted product or service online.
The PAS content framework also creates a funnel process that focuses on the pain points the business service addresses and has the potential to achieve high conversion rates in sales.
To effectively prompt readers to buy or subscribe to a newsletter, it is crucial to have clear and compelling calls to action (CTAs). CTAs should be prominently placed throughout the content and communicate what action you want the reader to take. For example, "Buy Now," "Subscribe Today," or "Get Your Free Trial."
Additionally, it is essential to ensure that your website includes clear contact information in either the footer or header.
Clear content information makes it easy for potential customers or clients to reach out and contact you if they have any questions or need further information. Quote forms are great to attract an interest on price for specific services that can help the enquirer.
Regarding CTA button placement tips, there are a few best practices that can help improve conversion rates.
Firstly, ensure your CTA buttons are easily visible and stand out from the rest of the page. Use contrasting colours and larger font sizes to draw attention. Secondly, strategically place your CTA buttons throughout your content – within the main body and at the end of your sales pitch. Lastly, consider using multiple CTAs on longer pages of content so that readers don't have to scroll back up when ready to take action.
Following these tips and incorporating engaging sales content with clear contact information and well-placed CTAs on your website can increase conversions and drive more meaningful interactions with your audience.
Tips 7: Regularly Monitor Analytics Data and Make Necessary Improvements
Regularly monitoring analytics data and making necessary improvements is crucial for optimising website performance and achieving business goals. Businesses can track user behaviour, identify trends, and make data-driven decisions using analytics tools to improve conversion rates.
The Google Analytics tools provide valuable insights into website traffic, bounce, click-through, and conversion rates. By analysing this data regularly, businesses can identify areas of improvement and optimise their website accordingly.
Tracking user behaviour through analytics tools allows businesses to observe and understand how their visitors interact with their websites.
Tracking data includes identifying the pages that receive the most engagement, pinpointing areas where users drop off or exit the site, and determining the most effective calls to action.
Conversion rate optimisation (CRO) is vital to monitoring analytics data. Businesses can enhance their conversion rates by analysing user behaviour patterns and making necessary improvements based on this data.
This analysis process may involve optimising landing pages, improving website navigation, or refining the checkout process to reduce cart abandonment.
Regularly monitoring analytics data also helps identify technical issues or errors affecting user experience or hindering conversions.
By promptly addressing these issues, businesses can ensure a smooth browsing experience for visitors and increase the likelihood of conversions.
In conclusion, utilising analytics tools to track user behaviour and regularly monitor relevant metrics is essential for optimising website performance. Businesses can enhance their conversion rates and achieve their desired goals by making necessary improvements based on this data-driven approach.
Further insights into why a local Business needs to use a website for promotion
What is a typical marketing mix concerning an online website presence for local businesses?
Local businesses use a combination of strategies and tactics to promote their products or services on an online website effectively. This marketing mix comprises four essential components, often called the "Four Ps": product, price, place, and promotion.
However, additional target market factors need research for a quality online website presence. Let's delve into each element and explore how they apply specifically to local businesses in the context of an online website presence.
1. Product: Local businesses must ensure that their product or service offerings are outlined clearly in plain English on their website.
The message to the market would include:
Detailed descriptions.
High-quality images or videos.
Highlighting unique selling points that differentiate them from competitors.
2. Price: Pricing information should be transparently displayed on the website to help potential customers make informed purchasing decisions. Local businesses may also consider offering special promotions or discounts exclusively for online customers to entice them to purchase.
3. Place: Local businesses with an online presence must communicate their physical location or service area on the website. Including maps and directions can help potential customers easily find and visit their establishment.
4. Promotion: Online promotion is crucial in driving traffic to a local business's website. Utilising digital marketing channels such as SEO, GMB, social media adverts, email marketing campaigns, and content marketing can increase visibility and reach.
In addition to these traditional elements of the marketing mix, there are some specific strategies that local businesses can employ to enhance their online website presence:
– Local SEO: Optimising the small business website for local search queries by including relevant keywords related to the business's location can significantly improve its visibility in search engine results.
– Online directories: Listing the business in relevant online directories such as Google My Business, Yelp, TripAdvisor (if applicable), etc., can boost its online visibility and reputation.
– Customer reviews: Encourage customers to leave positive experience reviews on platforms like Google, Facebook, or industry-specific review sites, which can help build credibility and attract more potential customers.
By integrating these strategies into their marketing mix, local businesses can establish a solid online presence and attract a more extensive customer base.
What are the benefits of using at least eight different media channels?
Using a diverse range of media channels can benefit both businesses and individuals. These channels refer to various platforms or mediums through which information can be communicated, such as social media, television, radio, print media, email marketing, websites, podcasts, and more. By leveraging a diverse range of media channels, individuals and businesses can enjoy the following advantages:
1. Increased reach: Utilising multiple media channels allows you to reach a wider audience. Each channel has its unique user base and demographics. By tapping into different platforms, you can expand your reach and connect with diverse groups of people who may not be reachable through a single channel alone.
2. Enhanced brand visibility: A strong presence across multiple media channels helps to increase brand visibility and awareness. Consistent exposure through various mediums enables your brand to stay top-of-mind among consumers.
3. Improved engagement: Different media channels offer varying levels of interactivity with audiences. For instance, social media platforms provide opportunities for direct engagement through comments and messages, while podcasts allow for deeper conversations with listeners. By diversifying your channel mix, you can engage with your audience differently and foster stronger connections.
4. Targeted messaging: Each media channel attracts specific audience segments based on their preferences and behaviours. By utilising multiple channels strategically, you can tailor your messaging to suit the characteristics of each platform's users more effectively.
5. Versatile content formats: Different media channels support various content formats such as videos (YouTube), images (Instagram), articles (blogs), or audio (podcasts). Utilising a mix of these formats allows you to convey your message in engaging and appealing ways to different types of consumers.
6. Data-driven insights: Each media channel provides valuable data insights into user behaviour and preferences that can inform future marketing strategies. Analysing these metrics lets you understand which channels effectively reach your target audience and refine your approach.
7. Improved customer experience: By having a presence across multiple media channels, you ensure your customers can engage with your brand in their preferred way. This flexibility allows for a more personalised and seamless customer experience, enhancing overall satisfaction and loyalty.
8. Competitive advantage: In today's digital landscape, leveraging a diverse range of media channels has become essential for staying ahead of the competition. Those who effectively utilise multiple channels are more likely to reach their target audience while standing out from competitors who may rely on only one or two media channels.
It is crucial to consider eight unique channels where a specific target market will most likely see your message and marketing promotions.
What are the pros and cons of only using a Facebook page compared to using a website to promote a local business?
Promoting a local business through digital channels is essential in today's competitive marketplace. There are pros and cons when choosing between a Facebook page and a website.
Using a Facebook page as the primary platform for promoting a local business offers several advantages. Firstly, it provides access to over a billion monthly active users on Facebook.
Businesses can expand their customer base through Facebook's extensive market reach. Additionally, setting up and maintaining a Facebook page is relatively easy and cost-effective compared to building and managing a website.
Furthermore, Facebook provides tools for targeting specific demographics or interests, allowing businesses to tailor their content towards their target audience more effectively. The platform also offers features like reviews, ratings, and recommendations that can help build customer trust.
However, relying solely on a Facebook page has its drawbacks. One central area for improvement is the need for customisation options compared to having your website. Although Facebook allows some personalisation, its design templates impose restrictions.
Another disadvantage is that businesses need more control over their content on social media platforms like Facebook. Algorithm changes or policy updates can affect the visibility of posts or even result in account suspension without warning.
Additionally, by solely relying on social media platforms like Facebook, businesses may benefit from potential customers who prefer searching for products or services through search engines like Google. Your website allows for better search engine optimisation (SEO) strategies and greater visibility in search results.
In conclusion, using only a Facebook page has advantages in accessibility, ease of use, and reaching a broad audience. However, it also comes with limitations, such as a lack of customisation options and limited control over content visibility. Combining both approaches – engaging social media presence while maintaining an optimised website – may be the most effective way to promote a local business and reach a diverse range of potential customers.